Database with descriptions, pictures, and sounds of the
birds of Puerto Rico.
Bringing science and community together.
Worm-eating Warbler
External resources for this species: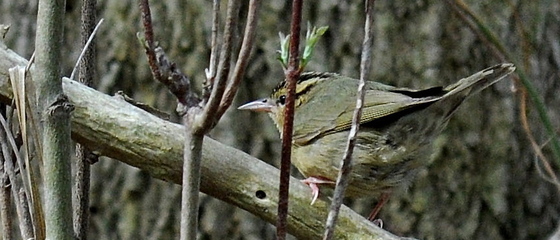 Name in Spanish: Reinita Gusanera
Scientific name: Helmitheros vermivorum
Taxonomic Family: Parulidae

Conservation status: Least Concern
Status in Puerto Rico: Visitor
Abundance: Rare


You can add new information, just login.
---
---
Licence of the website:

See each picture for © or
CreativeCommons
http://avespr.org/speciesinfo.php?la=en&spid=432